My approach to counseling is interactive. We work together to help you begin to access that important mind/body connection. This approach will give you the tools you need to begin to have a deeper understanding of yourself and will allow you to move forward toward a more fulfilling and happy life.
With compassion and understanding we work together in reclaiming the parts of you that have been wounded. Old wounds will be brought into the light to allow transformation and healing to take place. The therapeutic relationship is extremely important and is both supportive and collaborative while we examine thoughts, patterns and beliefs that are outdated or damaging.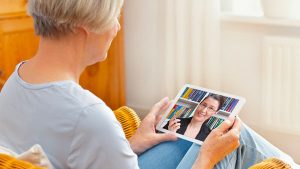 Current issues are discussed, as we look to discover if they are from earlier traumatic experiences. Exploring the past allows healing in the present. I have extensive training and years of experience in evidence based practices. These include mind/body techniques such as breathwork and deep relaxation as well as EMDR and clinical hypnosis. I also have advanced training in Somatic EMDR (Natural Processing). This is an integrative approach that fosters deep change and integration by acknowledging the whole person. I have found that integrating this skill set with sensitivity is key to healing emotional pain.
Making that first appointment often takes courage. That first step of picking up the phone to call can be the hardest, yet it can also be the start of your journey to a better life!
For more information about therapy sessions, call or email me today at 479-220-9694 or carol@carolfowlertherapy.com